Lawson Commercial have just been instructed to market a delightful ground floor unit in Crowborough of 286 sq ft  ideal as a studio, office or workshop.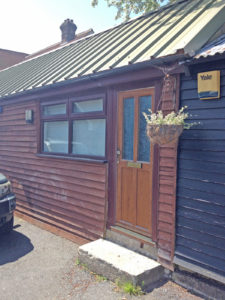 The unit is divided into 3 sections and provides ideal workspace for a startup business particularly if they don't want to be committed to too long a term.
The space is available on an annual licence at £395 per calendar month to include business rates, water and building insurance. The unit comes with 1 car space.