Lawson Commercial have sold the former engineering works in the heart of Herstmonceux known as The Old Bakery.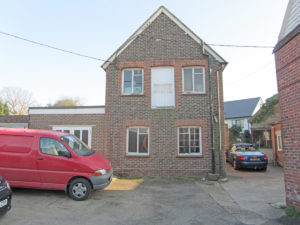 This 2-storey brick building with 2 car parking spaces offering just under 2,000 sq ft of accommodation had been an engineering workshop for some 50 years. 
Competition for this freehold was very strong.  There was considerable interest not only from owner occupiers but also from residential developers and a number of offers were received. With so much interest it went to a best bid situation and the successful purchaser is going to occupy it themselves for storage and office purposes. A price in excess of the original asking price of £180,000 was achieved.
This just highlights the strong demand in East Sussex for freehold premises. There simply are not enough in the market to satisfy current demand. Thus we would welcome hearing from anyone considering selling a commercial property.