Toffee & Cleo are expanding into the film business as Toffee & Cleo Productions introduce their Wednesday Feature showcasing Lawson Commercial and their great property offers now available.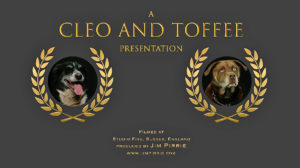 Click the link for their inaugural movie:
Small Offices Now On The Market With Lawson Commercial.
Chris Lawson showcases a selection of available small office opportunities in Uckfield and Heathfield, East Sussex.
More to follow in the coming weeks!
Keep following our Blogs to catch the next thrilling instalment.