Lawson Commercial partner Chris Lawson reports:
What a fantastic day last Saturday was as Uckfield celebrated Weald on the Field, a marvellous showcase of local produce plus live music, pop up bars and street food.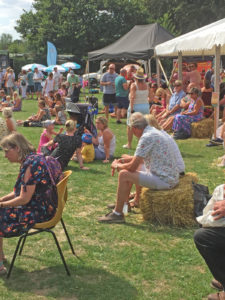 Well done to Uckfield town clerk Holly and the team from Uckfield Town Council for organising such a tremendous event. With my President of Uckfield Chamber of Commerce hat on I am pleased that the Chamber were able to contribute by sponsoring the stage.  I didn't manage to see the whole programme but certainly the bands I saw were very good.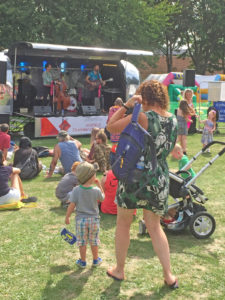 Local community radio Uckfield FM where also there providing live broadcast spots.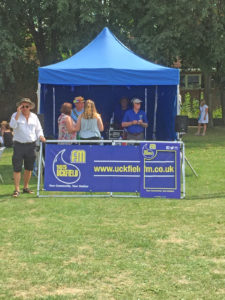 There was plenty for kids to enjoy and my grandson had a wonderful time on the bouncy castle and eating ice cream.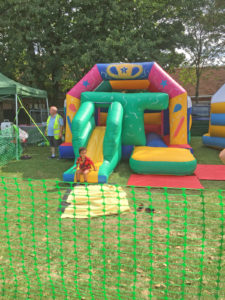 His joy in the latter was clearly shared by Chamber Secretary Ian Noble who, well known for his multi tasking skills, was spotted eating 2 ice creams at once! However it was a very hot afternoon.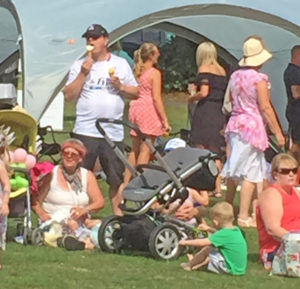 Danny The Idiot was also a firm favourite with the children making all kinds of animals such as cats, unicorns, octopuses and even a red duck for my grandson.