As managing agents we get involved in a variety of maintenance issues and this week it was the replacement of the stone doorstep at 95A High Street, Uckfield. The step had become very worn and, because this is a Grade II listed building, listed building consent was required.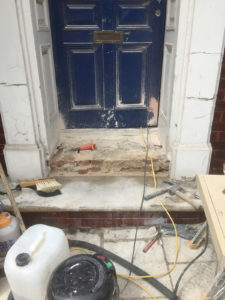 The work was carried out by Jamie Wallace of Saxum Stonemasons who reckoned that this is the first time the step has been replaced since the property was built over 130 years ago. According to Jamie there was some evidence of repointing, probably in the 1950s, but he judged that most of the lime mortar was original. The original step was replaced with a specially ordered piece of York stone and this was set in lime mortar,  all of which had to approved by the Conservation Officer.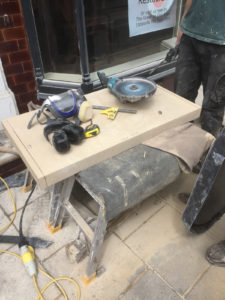 A very fine piece of craftsmanship by Saxum Stonemasons and carried out at a weekend due to access restrictions. All we have to do now is water it with a spray twice a day for a week!