Lawson Commercial were proud to be one of the sponsors of the inaugural Uckfield FM Community Awards presented at the East Sussex National Hotel last Saturday 11th November. Lawson Commercial partner Chris Lawson presented the "Give Back to the Community' Award to James Anderson of High Street shop Allsorts announced by Uckfield FM's Peter Suter, presenter of the Saturday morning breakfast show which Lawson Commercial sponsor. There were a number of very worthy businesses nominated and judging was difficult. However James Anderson stood out.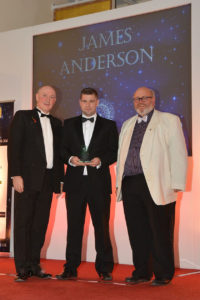 In all some 12 Awards were presented with each award having a different sponsor.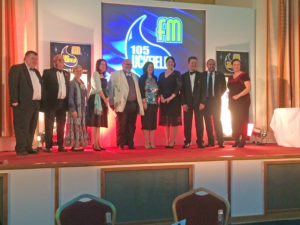 All the sponsors and award winners assembled on the stage at the end.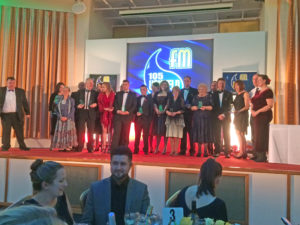 More details and photos can be seen by going to: http://www.uckfieldfm.co.uk/2017/latest/community-awards-2017-the-winners/
Chris and Julia have been strong supporters of the Uckfield Community over the last 30 years sponsoring a wide variety of events, initiatives and organisations. Lawson Commercial was one of the founding sponsors of Uckfield FM back in 2003 when they started broadcasting from the Uckfield Picture House popcorn store during the Uckfield Festival and have continued that support through to the present day.
Locally Lawson Commercial also support the Uckfield Festival this year sponsoring 2 concerts, as well as the History Trail and the Art Trail when they were part of the Festival. They also regularly take part in the Festival of Christmas Trees and support the Blues & Roots Festival.
We think it important that businesses work in partnership with the Community and give something back.