Lawson Commercial would like to wish friends, followers and clients a very Happy Christmas and a Prosperous 2019.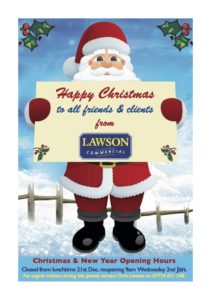 All this week Father Christmas has been outside the office at The Granary waving to passers by.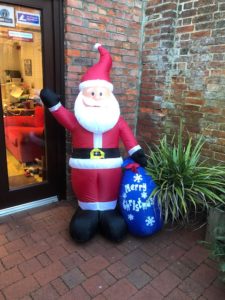 Those of you who listen to Uckfield FM will also have heard of Percy Penguin down in Antartica.
LawsonCommercial-Xmas(WinterVersion)-EmmaC
Mrs Percy and offspring are far more sensible staying here in the warm watching over the car park.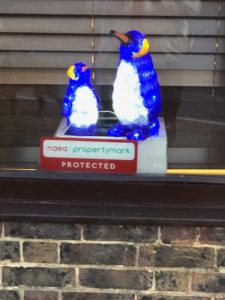 Toffee and Cleo are worn out from pulling the special Lawson Commercial sleigh!
We will be closing at lunchtime on 21st December and reopening again on 2nd January.