It is all change in Uckfield High Street as Lawson Commercial have just sold the freehold of 140 High Street, Uckfield, formerly the home of Noble Wines, to George Moss Jewellers.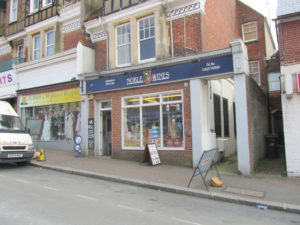 Simultaneously we have let the old Freeman Forman premises at 242-244 High Street to Noble Wines for their new wine shop.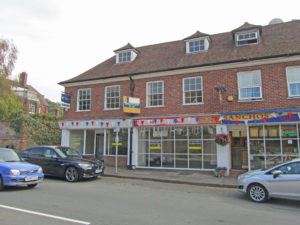 This was a very complex series of interlinked transactions which took some 12 months to reach a satisfactory completion. We needed the cooperation and forbearance of a number of landlords and along the way there were several glitches. We had to simultaneously negotiate a sale of the freehold of 140 High Street together with a surrender of the Noble Wine lease and link this with the acquisition of Noble Wines' new premises at 244-244 High Street. Finally this was all brought to a conclusion right at the end of the last day of the Tax Year as required by one of the parties.
Proprietor of Noble Wines Charles Mears Lamb felt this move would be a good one for his business as it gave him a much better window frontage and he is able to make use once again of free car parking in the lay-by immediately outside his new shop, a facility that he lost outside his old shop when the pavements were widened and the parking reduced last year. Already works are in hand to improve the premises for its new role.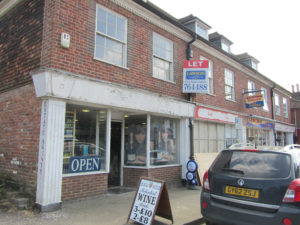 After a comprehensive refurbishment George Moss will be opening a new larger jewellery store at 140 High Street.
We have had a letting agreed on 41 High Street for some time but the legal process once again seems to be taking forever but we are hopeful that a gift shop will be reopening there very shortly.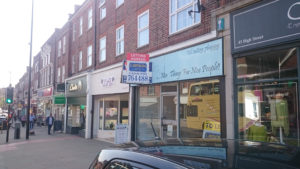 Despite only having had instructions for two weeks on 2 Post Office Court, the former Marguerites Antiques & Collectables, a new letting has already been agreed at an enhanced rent and solicitors are instructed so hopefully this will go through speedily to provide another new business in the Town.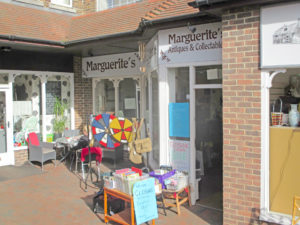 There is plenty of demand for shops in Uckfield High Street at the moment and we would welcome some more premises to market. We have got a number of unsatisfied enquiries looking for good quality premises in the busy trading part of the High Street so if anyone is thinking of moving do please contact us.